Now that the Welsh Ass Govt has announced its misguided intention to track and monitor children whose parents take responsibility for their education rather than risk using local schools, questions must surely be asked about why politicians in Wales are so desperate to
build bigger haystacks
with other people's money, placing intolerable strain on public services that Welsh taxpayers actually need, want and have the right to expect.
'Not Back to School Picnic' held at Senedd
(ITV Wales)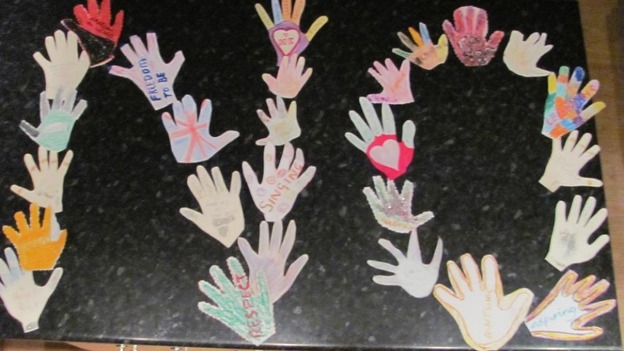 Home educators in Wales have urged people across the UK to help make hand prints containing messages of what Home Education means to them, as part of their

'Hands up for Home Ed!'

campaign against the Welsh Government's consultation into Home Education.
Consultation over plans to monitor home education in Wales
(ITV Wales)
The Welsh Government has launched a consulation to introduce monitoring and regulation on Home Education. Today, parents who educate their children at home will hold a 'Not back to school' picnic outside the Senedd to campaign against the proposals.
Wales considers forced registration for home schoolers
(The Christian Institute)
Parents who home-school their children could be forced to register with their local council, under new Welsh Government proposals.

Outlined plans include putting a legal duty on parents to tell councils they are teaching their children at home.

There were close to 1000 pupils home-schooled in Wales last year.
School Registration Bill Worries Welsh Families
(HSLDA)
A new bill in the Welsh Assembly proposes registration for home educated children and sparks thoughts reminiscent of the 2010 Badman Report in Great Britain.

"The Welsh government is intent on introducing compulsory registration and curriculum for homeschoolers in Wales. This is deeply worrying for much of the community," one Welsh father told Home School Legal Defense Association.