More data grabbing in Somerset.
Somerset home schooling parents angry at 'brutal' survey
Parents who teach their children at home have accused a council of asking them "brutal" questions in a survey.
Somerset County Council has sent a questionnaire to "better understand why parents are making this choice". It denied the questions were brutal.
But the home educators said the survey reflected a "pointless, damaging obsession".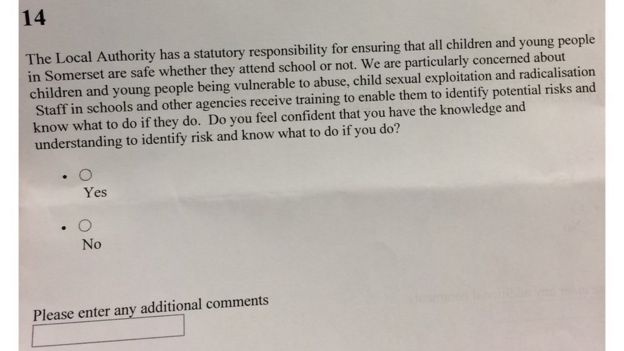 Caroline Ellis, who is also a coordinator for the Taunton Home Education group, said there had been a "generally negative reaction" to the survey.

"The council seems obsessed with the reasons for why we choose to home educate, and that we are 'problematic," she said.

Ms Ellis said the survey ended up being a "pointless, wasteful, damaging obsession with 'knowing where children are', as if just knowing where they are means they are automatically safe".