.
images
-
the Democrats Diary
.
.
.
At 8:15 am on August 6th, 1945 the first use of atomic bombs was unleashed on the civilians of Hiroshima Japan. 70,000 immediately lost their lives. By the end of 1945 between 90,000 and 166,000 died due to the bombing. By 1950 approximately 200,000 had died from cancer or other health impacts from the bombing. Those that survived suffered not just health impacts but social stigma as Hibakusha.

This year's Hiroshima Peace Festival has taken on new meaning as Japan struggles with the devastation of the Fukushima Daiichi nuclear power disaster. A new light has been put on not just the risk of nuclear bombs but the risk nuclear power is to the safety of people in Japan and throughout the world..

.continued the site also has links to further information.

..
.
.
.
.
The
Imagine Peace Tower
in Iceland which is a nuclear free country harnessing geothermal energy , a path many
Japanese want to take
....
.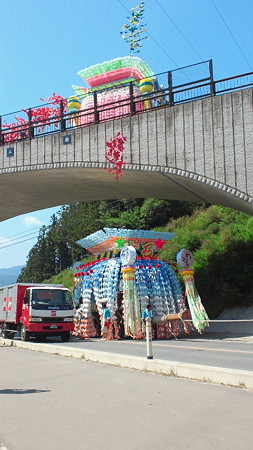 .
An image from the Peace Ceremony from tweeter @mizyudadakta
Last edited: